THROUGH SHELTER, WE EMPOWER
TEAM BROWNE GIVES BACK
At Team Browne, we believe Community Comes First. We are in the business of helping people buy and sell homes and we want to help improve lives.

We have partnered with Asheville Habitat for Humanity to help raise money for those in need.

Several times throughout the year, we also volunteer our time to help with the actual construction of homes which has been a very rewarding experience!


If you'd like to make a donation online, click the Donate Online button. You will be redirected to Asheville Area Habitat for Humanity secured donation site. ***Please write "Team Browne" in the special comments field. Once complete, email info@teambrowne.com and let us know you've made your donation online.***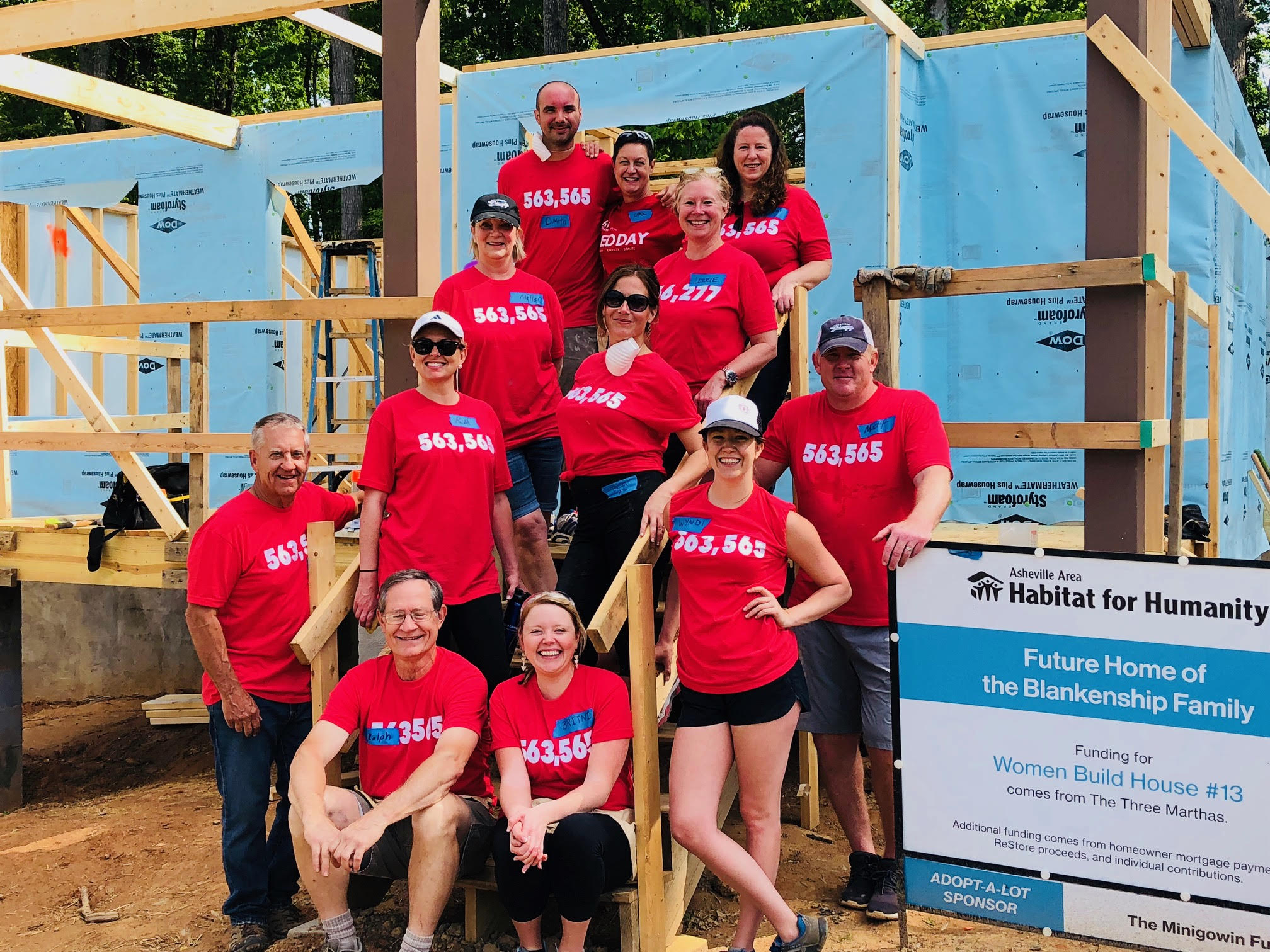 "Nearly half of renters and 38% of homeowners in Asheville pay MORE than they can afford for housing. A land and housing shortage, coupled with growth has created a sellers' market, increasing the average price of a home by 8% in just 12 months." (WLOS Report 11/14/2016)
THE MORE YOU KNOW
SOME FACTS THAT HIT HOME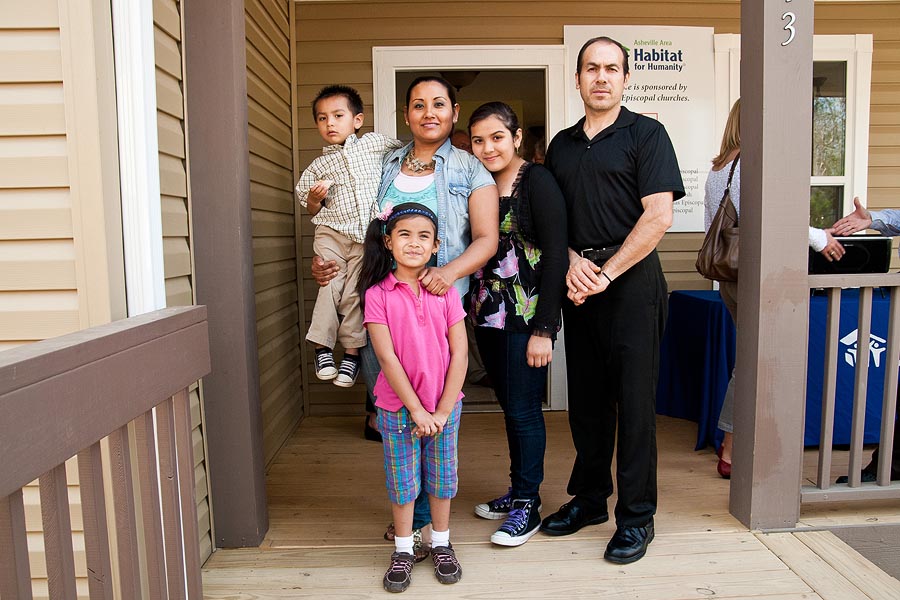 Habitat offers a hand up, not a hand out. Habitat builds homes and sells them to qualified families at no profit. Community volunteers help keep costs down.

Homeowners must meet qualifications based on need, willingness to partner, and ability to pay.

Homeowners pay back a 0% interest mortgage, typically over 30 years.

Mortgage payments range from $555 to $637/month, depending on the size of the house and family.

Homeowners also perform a minimum of 200 hours of sweat equity as part of their partnership with Habitat.

Hours are earned by volunteering at the construction site, in the ReStore and administrative office, and by completing required homeownership preparation classes such as basic home maintenance.
A PRESSING NEED
AFFORDABLE HOUSING IN OUR COMMUNITY
We strongly believe and support Habitat for Humanity's vision, "A world where everyone has a decent place to live." A safe and stable home removes barriers to opportunity and will have a lasting impact on future generations to come. The home ownership and home repair programs help families and individuals achieve the strength, stability and self-reliance they need to build a brighter future. Better, affordable living conditions lead to improved health, stronger childhood development and the ability to save more, invest in education, pursue opportunities and enjoy more financial stability. Together we can build a Habitat Home and a stronger community.

We have raised over $3,250 this season. Help us reach our goal of raising $10,000 for Asheville Area Habitat for Humanity!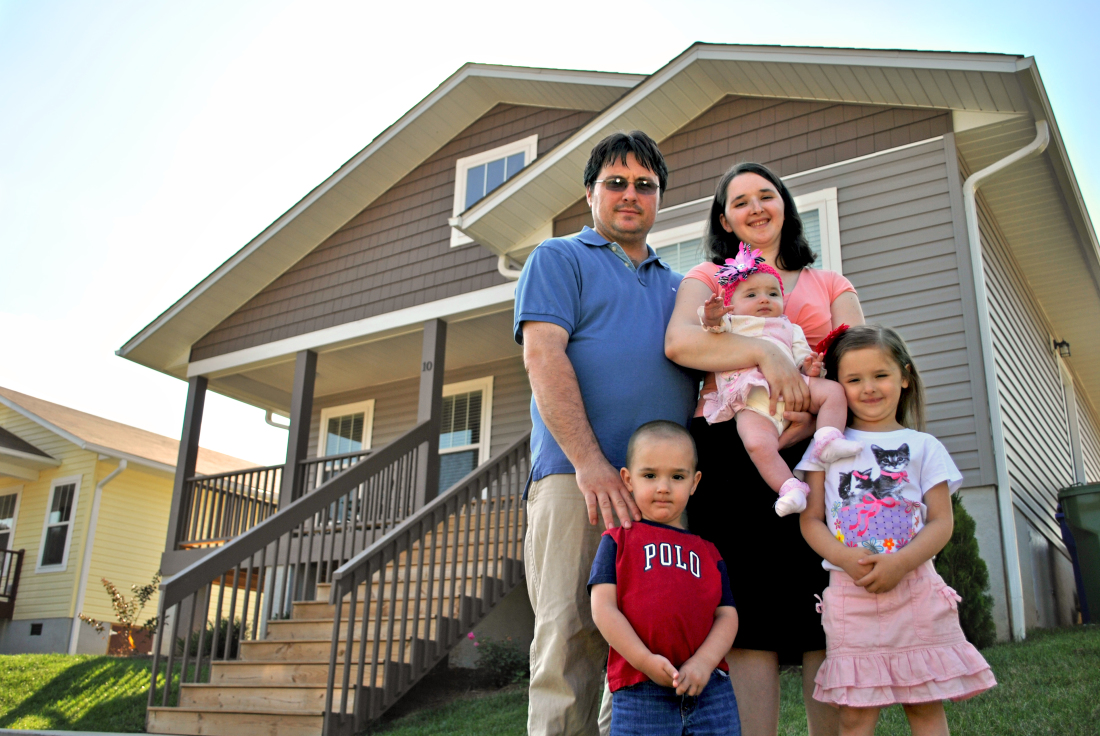 Write a Check
If you'd like to make a donation by check, please make your check out to "Asheville Area Habitat for Humanity" and write in the memo line "Team Browne Gives Back." You can mail the check to our office (address below) OR we can arrange to pick-up the check. Please email info@teambrowne.com or call 828-210-1584 to arrange pick-up.
ATTN: Team Browne 86 Asheland Ave. Asheville, NC 28801
WHY DONATE?

ABOUT ASHEVILLE HABITAT FOR HUMANITY
Founded in 1983 as the first Habitat affiliate in North Carolina, Asheville Area Habitat for Humanity (AAHH) has built 300 new houses and repaired more than 170 homes in that time, providing more than 1,350 adults and children with safe, decent housing. AAHH is dedicated to eliminating substandard housing locally and worldwide through constructing, rehabilitating and preserving homes; by advocating for fair and just housing policies; and by providing training and access to resources to help families improve their shelter conditions. Habitat for Humanity was founded on the conviction that every man, woman and child should have a simple, durable place to live in dignity and safety, and that decent shelter in decent communities should be a matter of conscience and action for all.